Care provided to cats that are terminally ill but still have quality life. Hospice cats will be euthanized only when all measures to provide quality life have been exhausted preventing pain and suffering. We are currently (December 2017) caring for 28 cats that are being treated for kidney failure, diabetes, inflammatory bowel, cancer, and complications resulting from abuse or from injury. Our total medical expenses for the past 3 years has averaged $26,000 a year of which a portion is utilized for cats in hospice care. The remainder goes toward veterinary care for those in our Senior Companion program or cared for in our sanctuary until placed in a home.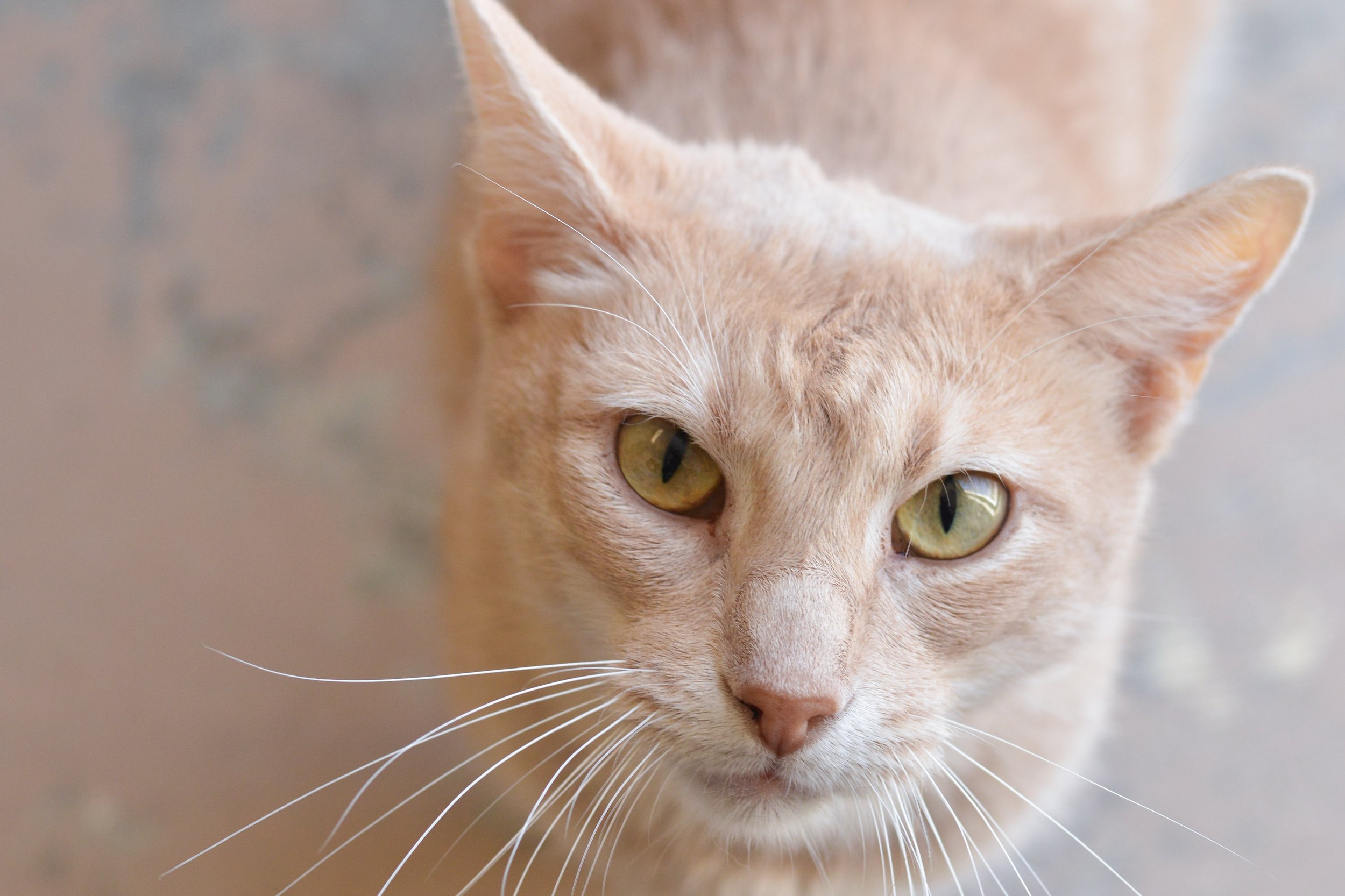 Ccino is one of our diabetic cats who needs to be closely monitored.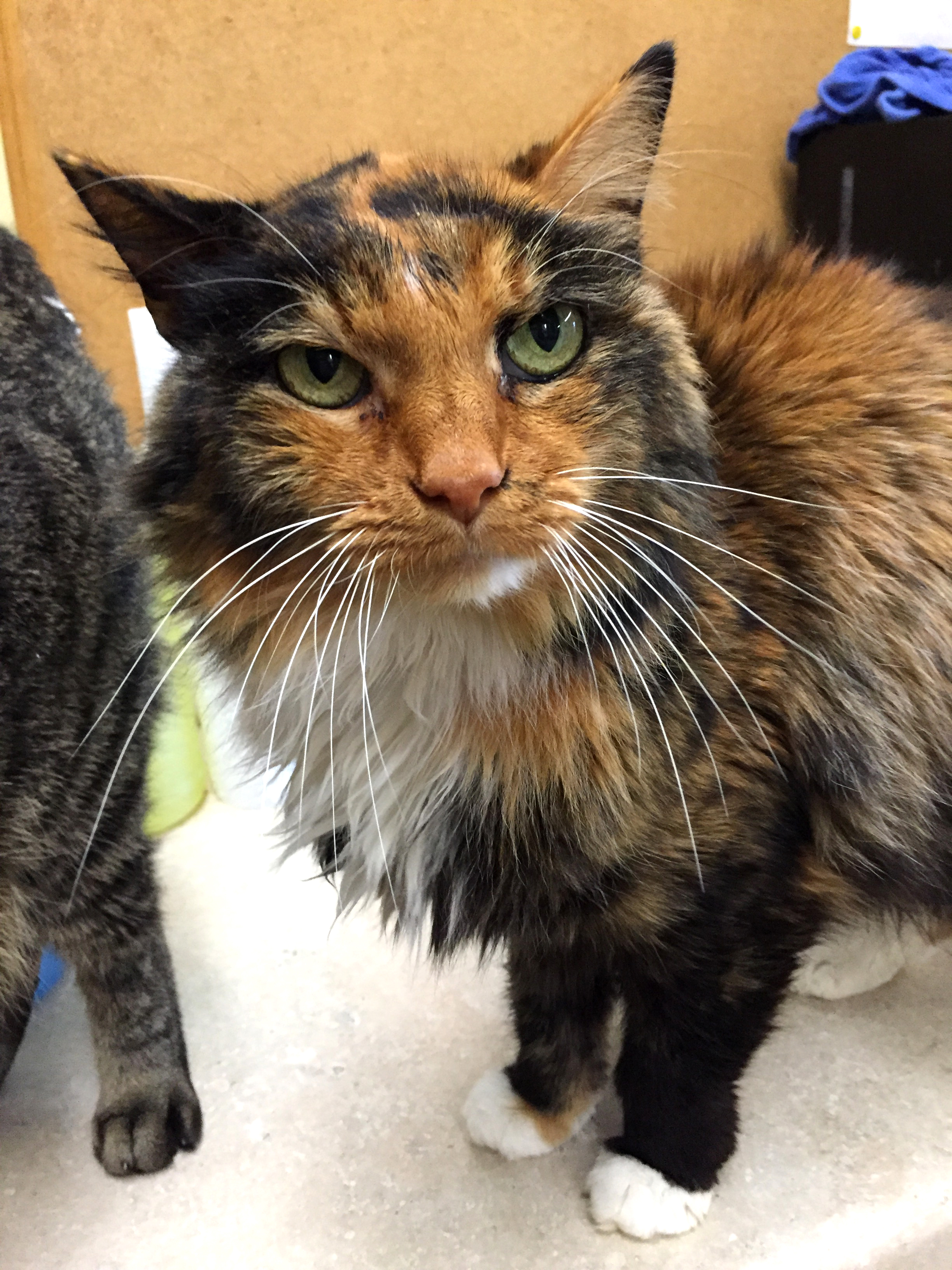 Chloe was backed over by a car. She requires special medication to maintain her health due to a lazy bowel. Chloe is 12 years old.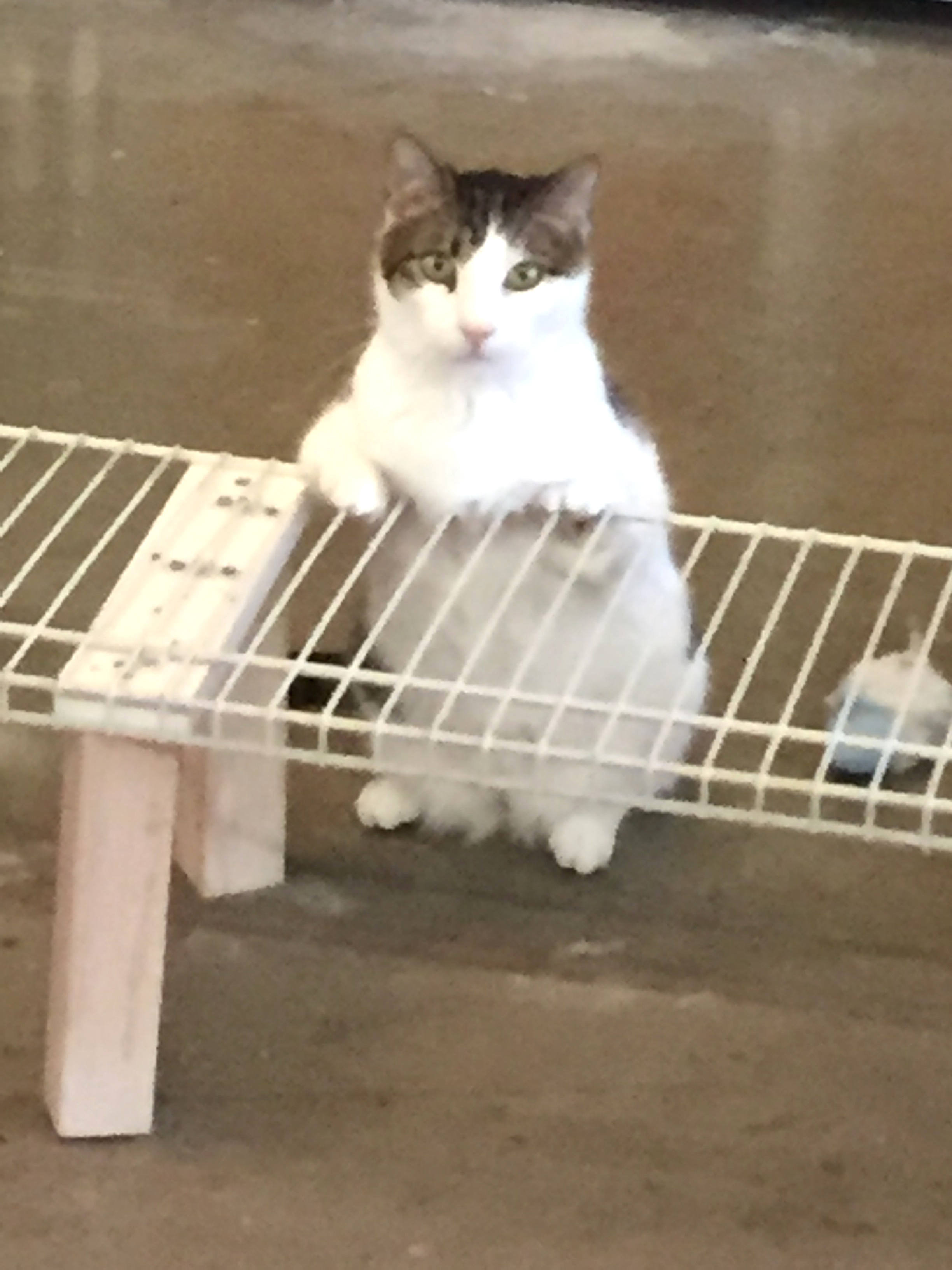 Broderick has deformed front legs and paws. He is extremely shy requiring special handling.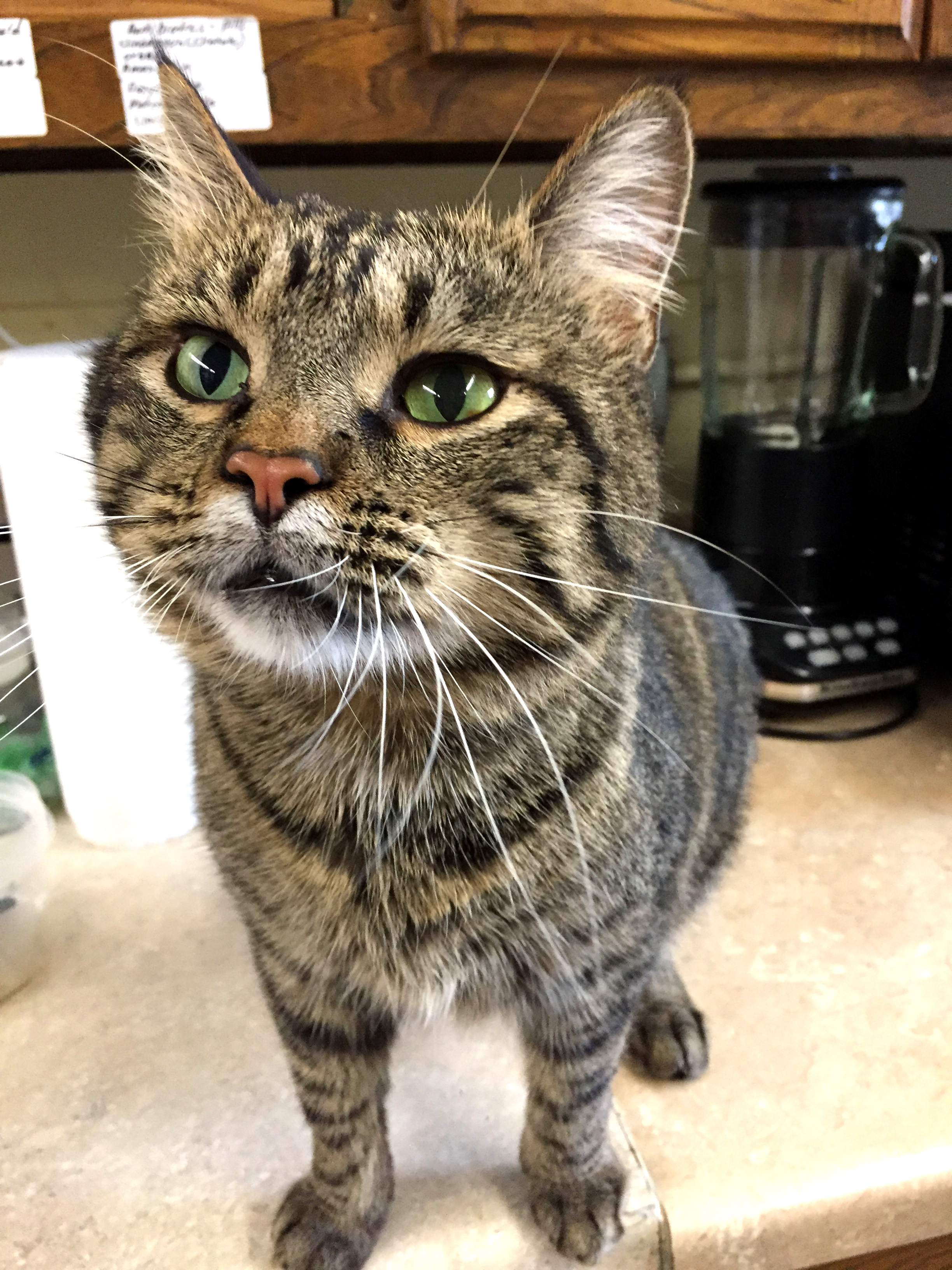 Darrell came to us with a broken back and ribs. He had chemical burns along the back of his neck and fluid on the brain. His tail had to be removed to relieve the pressure off his back. While currently doing well, we do not know his life expectancy due to the nature of his injuries. He requires monitoring and will be on pain maintenance for the remainder of his life.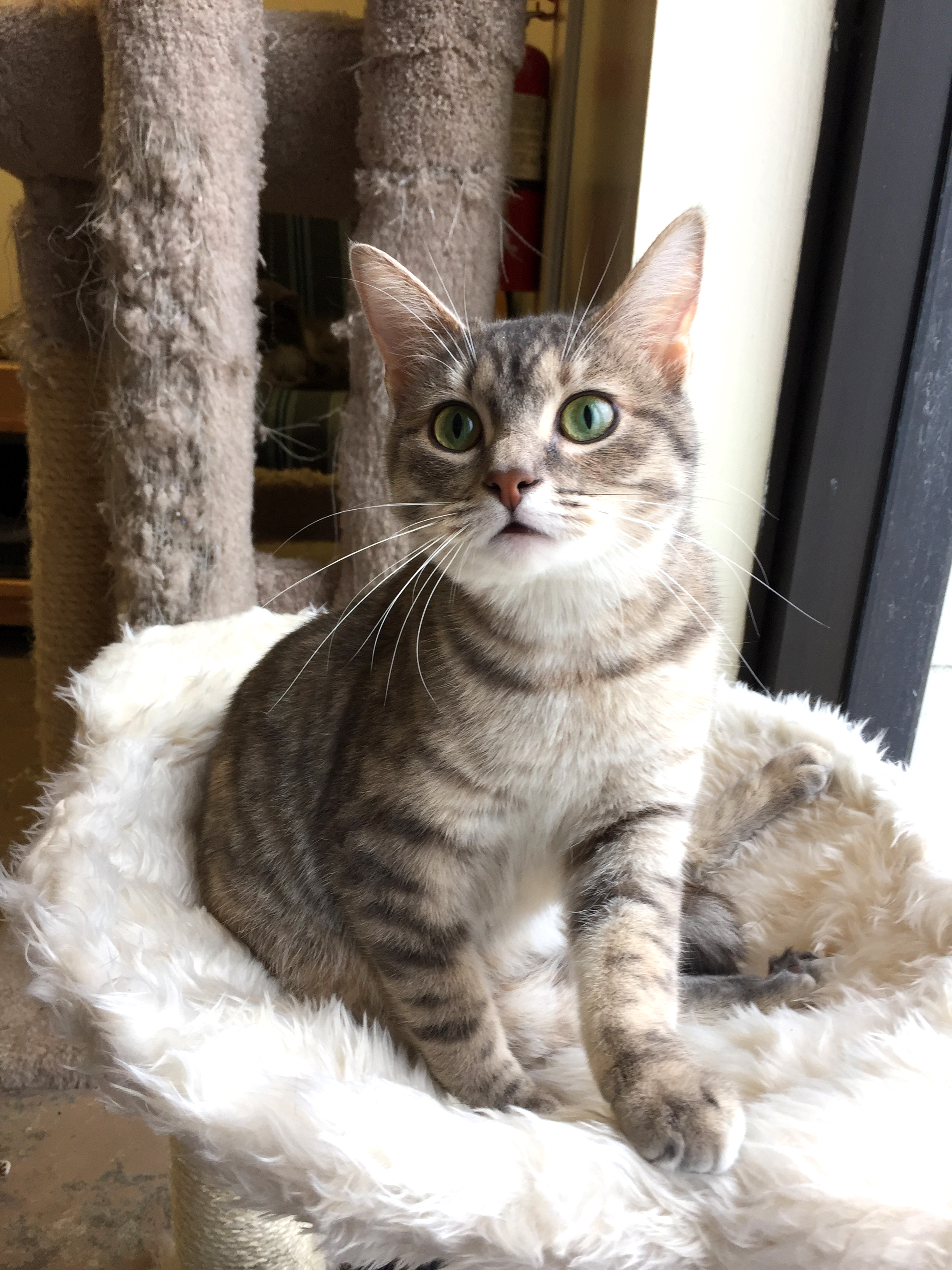 While Helen has feeling in her back legs, she cannot bear weight on them. We do not know if her condition is a birth defect or injury related. She requires special handling to help prevent urinary tract infections, and muscle atrophy.
Ebony is our oldest cat at 20 years of age. She is hyperthyroid and also has inflammatory bowel disease requiring daily medication and moitoring.